The 2014 SCSUG Educational Forum is returning to the Hilton Austin Airport. Take advantage of staying at one of the guest rooms at a SCSUG discounted rate, while attending the Forum in Austin!
---
The Hilton Austin Airport is located at: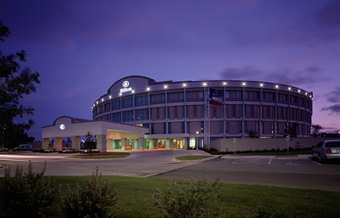 9515 Hotel Drive
Austin, TX, 78719
Phone: 512-385-6767
Fax: 512-385-6767
---
Special rates for our group are as follows, available through October 18th, 2014:
King Bed — Single or Double: $145
Room reservations can be made online using the special group rate code SCSUG or by calling the Hilton at 512-385-6767. Ensure that you ask for the South Central SAS Users Group rate.
---
TRIPADVISOR TRAVELER RATING
BASED ON 424 TRAVELER REVIEWS
© 2014 TripAdvisor, LLC