---
Some Techniques for Integrating SAS® Output with Microsoft Excel Using Base SAS® — Vince DelGobbo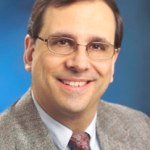 Vince DelGobbo is a Senior Software Developer in the Metadata and Execution Services group at SAS. This group's responsibilities include the SAS/IntrNet Application Dispatcher and SAS Stored Processes. He is involved in the development of new Web- and server-based technologies, as well as integrating SAS output with Microsoft Office. He was also involved in the early development of the ExcelXP ODS tagset. Vince has been a SAS Software user since 1982, and joined SAS in 1992.
---
Big Data, Fast Processing Speeds — Gary Ciampa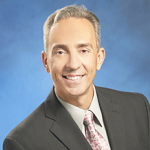 Gary Ciampa joined SAS in 1995. Currently, Gary serves as a Software Manager in the Retail Practice with the Analytic Solutions OnDemand organization. Prior to joining SAS, Gary worked for IBM in Research Triangle Park, NC for 13 years, and he also worked at IBM facilities in Manassas, VA and Burlington, VT. Mr. Ciampa is a retired officer with the NC Air National Guard and served in roles as a Combat Communications Officer, Air Liaison Officer, and F-4D Weapons Systems Officer. His service included overseas deployments to the Middle East during Operation Enduring Freedom. Mr. Ciampa holds an Associate Degree in Electronic Engineering and a Bachelor of Science Degree in Business Management from Liberty University.
---
Whirlwind Tour Around SAS® Visual Analytics — Rick Styll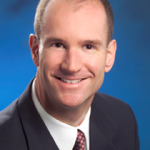 Rick Styll manages a team of Business Intelligence product managers at SAS. He has been with the company for 11 years. Rick and his team are responsible for driving the direction and specific enhancements to reporting, dashboards, OLAP, Microsoft Office integration, and mobile BI technologies.
---
The SQL Tuning Checklist: Making Slow Database Queries a Thing of the Past — Jeff Bailey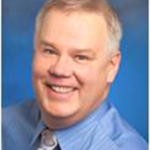 Jeff Bailey is the Principle Product Manager for storage at SAS. Jeff has been with SAS since 1992, and he has spent most of his time helping customers use SAS with database management systems. He has written many papers that explain how to use SAS with Teradata. In addition, he is frequently asked to speak on using SAS with databases. He has held positions in SAS R&D, Consulting, Education and Product Management.
---
Best Practices in Enterprise Data Governance — Scott Gidley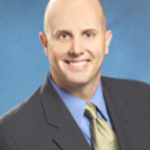 Scott is a Senior Director for the Data Management Division in R&D. He was an original co-founder of DataFlux, working extensively on data quality and data integration projects. In the Data Management Division, he provides the technological vision for the company and consults with customers, analysts and internal staff to devise a roadmap for software enhancements. Prior to founding DataFlux, Scott worked in the consulting services division of Seer Technologies, where he was responsible for developing several financial systems for clients in the commercial banking and investment banking industries. Scott is a graduate of the University of Pittsburgh with a degree in computer science.
---
Stat Tutorial
---
Model Selection for Linear Models with SAS/STAT Software — Funda Gunes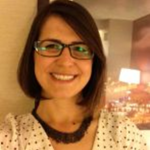 Funda Gunes is a Research Statistician in the Statistical Applications Department at SAS. She completed her PhD in statistics from North Carolina State University.
---
Half Day Seminars
---
Beyond the Enterprise Guide Basics: Lessor known but important features — Ted Durie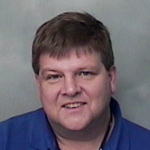 Ted Durie joined SAS in 1995, and he has sent taught many many SAS classes! He holds a BS in Mechanical Engineering and a BS in Business Administration, both from the University of Kansas.
---
Making the Most of Your Statistical Analysis with SAS® Programming and the Output Delivery System — Chris Riddiough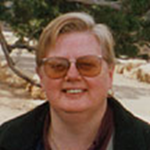 Christine Riddiough is a Principal Technical Training Consultant with SAS in Rockville, Maryland. She started working as a SAS instructor in 1999. She has a bachelor's degree in astronomy from Carleton College, and a master's degree and Ph.D. candidacy in astrophysics from Northwestern University. She also has certificate in information systems from the University of the District of Columbia. She teaches SAS programming courses, statistics courses and business intelligence courses.
---
SAS Contributed Papers
---
Improving Your Relationship with SAS EG: Tips from SAS Tech Support — Jennifer Bjurstrom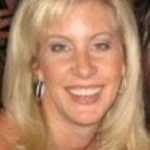 Jennifer is a Senior Technical Support Engineer with the BI Clients group in SAS Technical Support. She has worked at SAS for over 14 years. During her time in Technical Support, she has worked in numerous areas, including DATA step and SAS/Access. For the past 5 years, she has specialized in supporting the usage of SAS Enterprise Guide.
---
Uncovering Patterns in Textual Data for SAS Visual Analytics and SAS Text Analytics — Meera Venkataramani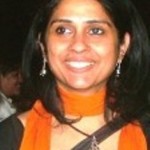 Ms. Venkataramani works as a Technical Architect in SAS BI R&D. She has been involved in many complex Enterprise wide deployments of Visual Analytics and EBI across the globe. She specializes in complex distributed systems across multiple technology platforms. She has 11 years of SAS experience.
---