2016 SCSUG Educational Forum
San Antonio, TX
---
Highly Customized Graphs Using ODS Graphics – Warren F. Kuhfeld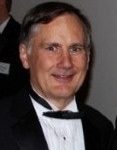 Warren F. Kuhfeld is a Distinguished Research Statistician Developer in SAS/STAT R&D. Warren received his PhD in psychometrics from the University of North Carolina at Chapel Hill in 1985 and joined SAS in 1987. He has used SAS since 1979 and has developed SAS procedures since 1984.
---
Show Me the Money! Text Analytics for Decision-Making in Government Spending – Tom Soba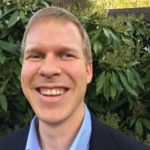 Tom Sabo is a Principal Solutions Architect with SAS who, since 2005, has been immersed in the field of text analytics as it applies to federal government challenges. He presents work on diverse topics including modeling applied to government procurement, best practices in social media, and using analytics to leverage and predict research trends. Sabo also served on a panel for the Institute of Medicine's Standing Committee on Health Threats Resilience to inform DHS/OHA on social media strategies. He has a bachelor's degree in cognitive science and a master's in computer science, both from the University of Virginia.
---
Find What You Are Looking For And More in SAS® Enterprise Guide® – Casey Smith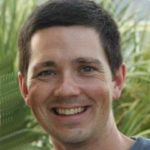 Casey Smith is a senior development manager in Research and Development at SAS. He has been a part of the team that develops SAS Enterprise Guide for fifteen years, and in that time, has worked in many different areas throughout the product and in multiple roles. Casey has a passion for continuing to grow and improve SAS Enterprise Guide, and ultimately adding value to the users.
---
Bringing the US Department of Defense from PC to the Enterprise! – Erin Stevens

Erin is a Systems Engineering Manager at SAS. She leverages her Management Consulting background to align the federal government's most complex analytic challenges to software solutions. She has a Bachelors from the University of California, Irvine (UCI) in International Studies and a Masters from the University of California, San Diego (UCSD) in International Business and Economics. It was at UCSD that she learned econometric modeling on a green-screen before seeing the light with SAS. Linked In Profile: https://www.linkedin.com/in/erinlstevens.
---
Ten Tips for Simulating Data with SAS® – Rick Wicklin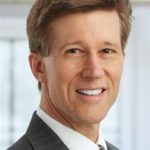 Rick Wicklin is a distinguished researcher in computational statistics at SAS and is a principal developer of SAS/IML software. His areas of expertise include simulation, numerical analysis, statistical graphics, and modern methods in statistical data analysis. He is a successful blogger and has written two books, Statistical Programming with SAS/IML Software and Simulating Data with SAS.
---
Designing and Analyzing Surveys with SAS/STAT Software – Gordon Brown
Dr G. Gordon Brown is a Senior Research Statistician in the Statistical Applications R&D department. Gordon performed contract research for 14 years before joining SAS in 2015. He has a PhD in statistics from North Carolina State University and has been a SAS user since 1989.
---
5 ways in which SAS Enterprise Guide supports your SAS coding knowledge – Charu Shankar
Charu Shankar has been a Technical Training Specialist with SAS since 2007. Before SAS, Charu worked at UNESCO, Rotman School of Management and several others. She started her working career as a programmer. At SAS, Charu teaches the SAS programming language, SQL, SAS Enterprise guide and Business Intelligence classes. She enjoys teaching by engaging her students with logic, visuals and analogies to spark critical reasoning. Skilled in customer needs analysis, Charu frequently interviews clients to recommend SAS training to help meet their needs. SAS has also helped her develop her writing skills. She is now a frequent blogger for the SAS Training Post. In her spare time she is a singer, yoga teacher and a food blogger.
---